You are currently on the:
CMHA National
Visit our provincial websites
Prosper Place
Nov 2nd, 2023
Prosper Place is a safe, inclusive community of vibrant peer culture and peer excellence where people living with the effects of mental illness feel valued and encouraged to explore their self-directed paths of recovery.
From the moment you walk through our doors you will feel the welcoming atmosphere. We offer so many opportunities to learn and grow at your own pace. Workshops, educational classes, cooking and baking, participating on an organizational team, working in the office, games and great conversation are just a few things you will find here at Prosper Place.
Give us a call if you have any questions. We'd love to meet you!
Drop-In Tour times are Mondays 1-3pm and Wednesdays 10am-12pm
---
What's happening this month at Prosper Place?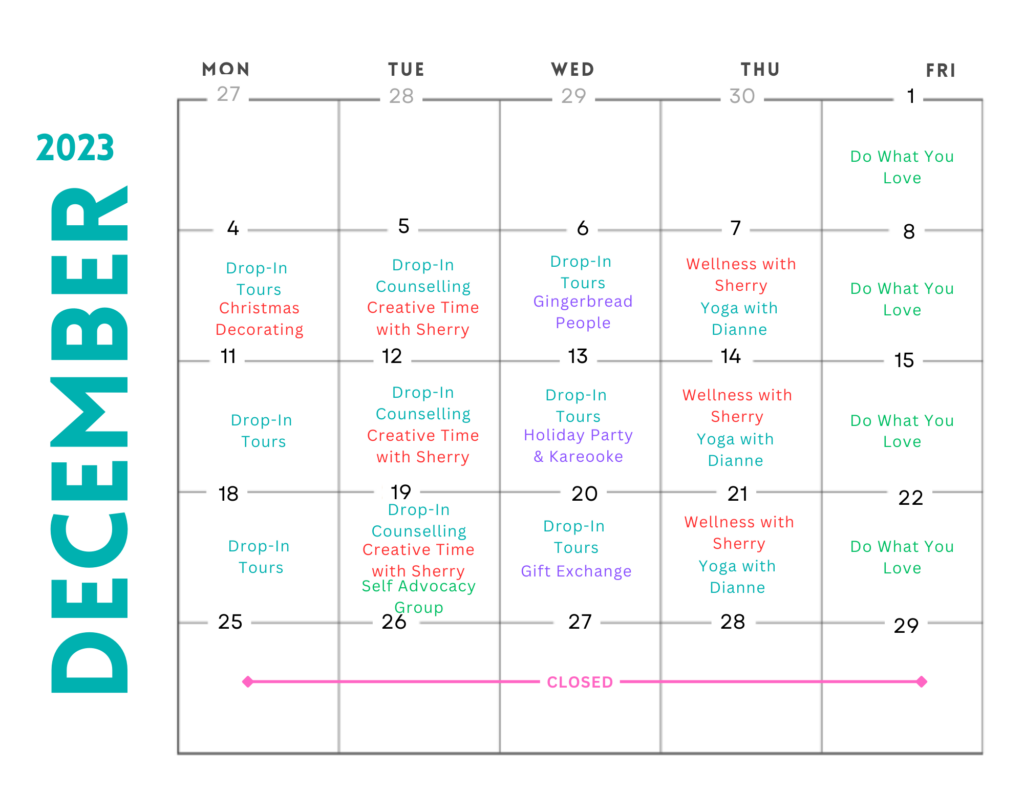 ---
Learn more about Prosper Place below: