You are currently on the:
CMHA National
Visit our provincial websites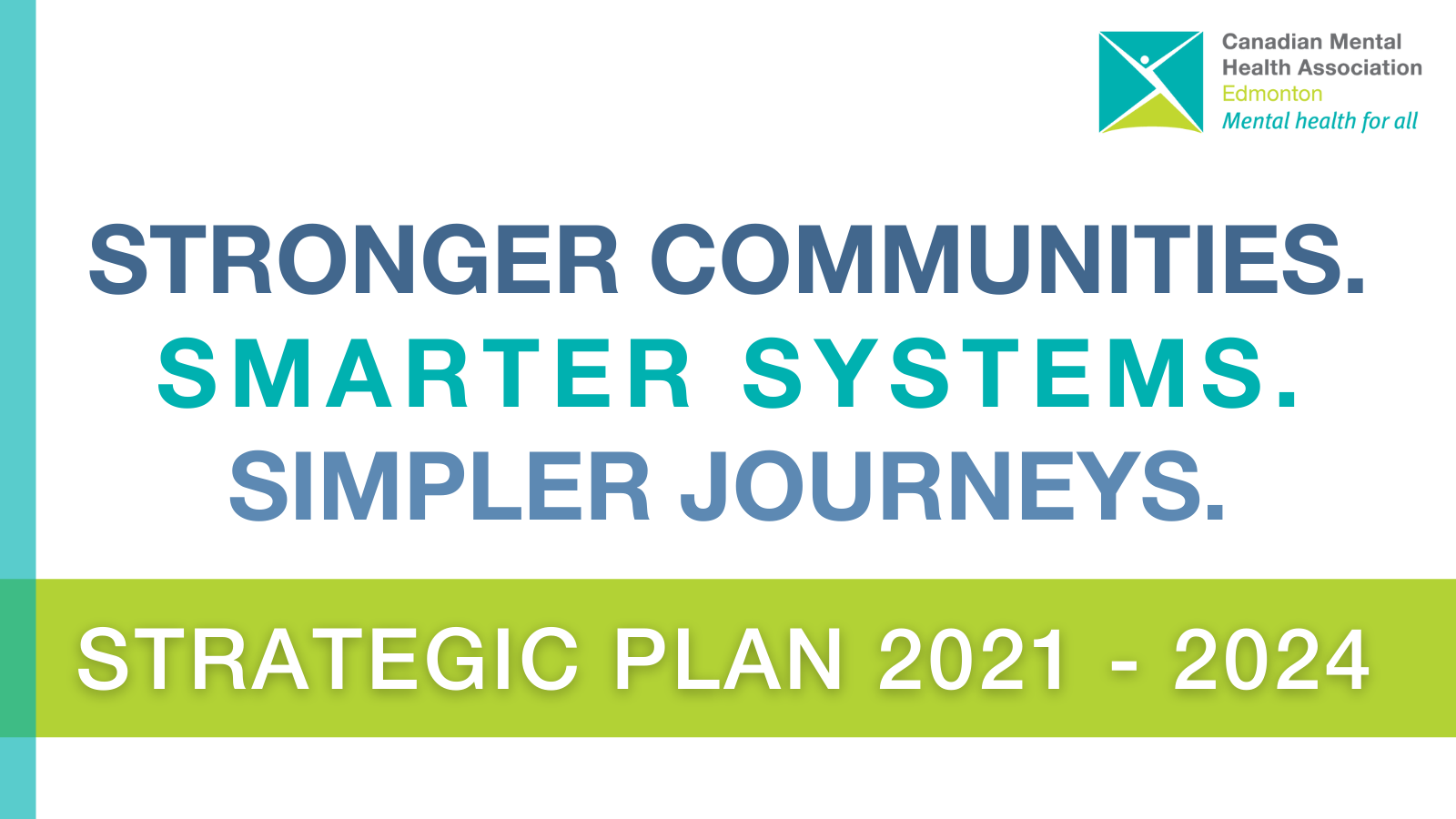 Strategic Plan
As a core service provider, we must exemplify the high-performing, equity-enabling, and user-centered principles required of the entire system.
The pandemic has shone a light on limitations to mental health services. Albertans have experienced deteriorating mental health since the onset of the pandemic, and those with pre-existing mental health concerns as well as marginalized and underserved communities are disproportionately impacted. The pandemic has forced a much-needed revaluation of current approaches to mental health care. As mental health leaders, we must first look inward and undertake our own internal transformation so we can better position ourselves within a transforming industry landscape.
The Strategic Plan 2021 – 2024 is our roadmap to a future of more effective, more efficient, and more accessible mental health care for all.