You are currently on the:
CMHA National
Visit our provincial websites
Monthly Family Seminars
Oct 3rd, 2023
If you're a family member who supports a person living with a mental illness or addictions concern please join the Canadian Mental Health Association – Edmonton Region, Monthly Family Seminar. We encourage you to join the conversation with your story of lived and living experience.
FAMI On-line seminars are held monthly. Each seminar offers participants the opportunity to add to their bank of knowledge and skills, reflect on their own experience, and share insights and experience for the benefit of all. Confidentiality is vital to safety in the group so "Cameras On" at all times.

Facilitated by:
Glenda Sartore (she/her)
Counselling Therapist who supports a loved one with SMI and addiction.
Colin Simpson (he/him)
Manager with CMHA, who brings 12 years of experience working at the Schizophrenia Society of Alberta (Edmonton Chapter). As well, Colin has lived and living experience with mental illness and multiple addictions.
---
Upcoming Sessions:
Tuesday, December 5th, 2023
6:30-8:00 PM, Online only
Topic: "Ambiguous Grief" –
Ambiguous Grief describes the deep sense of loss associated with someone who is
still alive. This person isn't who they used to be and the future is not what you
thought it was going to be.
Like other types of grief, ambiguous grief can be extremely painful, and often it is
unrecognized. One may feel an overwhelming sense of sadness, have trouble
sleeping, eating, or experience difficulty concentrating, and feel chronically tired.
In the case of a loved one with serious mental illness or addiction, grief is often
complicated by the reality of the need to work crises, problem solve, find health
care and supports, and care for someone who may be resistant to our assistance.
How do you grieve someone who is still alive but not there as they were before?
Thursday, January 18th, 2024
6:30-8:00 PM, Online only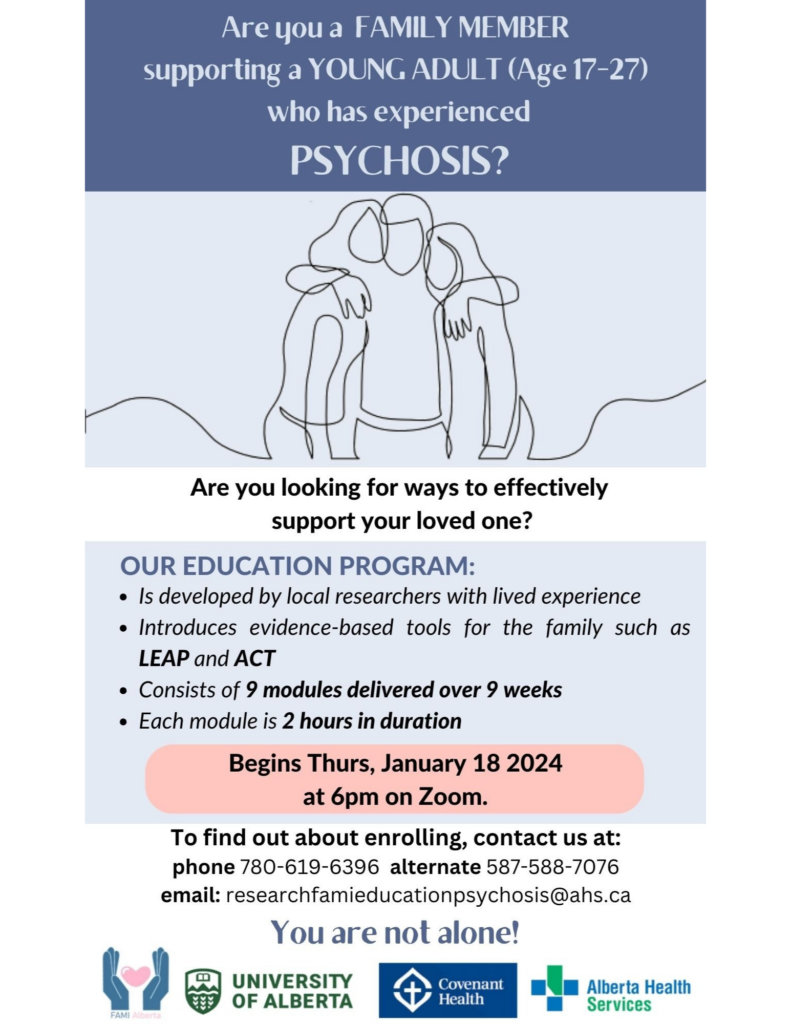 ---
To Pre-register, and to ensure you are sent the link, fill out the form below:
Monthly Family Seminar Registration
Please fill out the information below to ensure that you will be sent a link to the virtual session.