You are currently on the:
CMHA National
Visit our provincial websites
SkipTheDepot Bottle Donation
Aug 25th, 2023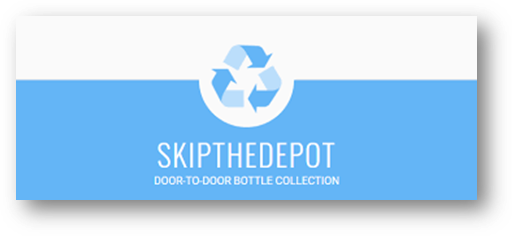 What is SkipTheDepot?
SkipTheDepot is an platform that allows you to get your recycling picked up and processed without having to make a trip to the bottle depot. Residents of Edmonton can use SkipTheDepot to recycle their bottles and cans while still getting their returns, all for free.
Heading to the bottle depot can be messy and eat up a good chunk of your day. SkipTheDepot lets you ditch the dirty work while still getting money back! We handle the pick-up as well as the recycling while you get the return. It is an effortless process!
With SkipTheDepot you can donate to local charities and your community from within the platform. To donate your next return all you need to do is select a donation preference during booking. After that, your next return will be donated to your charity of choice. You can even receive a tax receipt for your donation if the charity provides them.
Donation Guide
Thank you for choosing to support The Canadian Mental Health Association – Edmonton Region!
Use our Referral Link: https://app.skipthedepot.com/cmhaer
The site should guide you through the steps to donate. However, if you would like additional guidance below is a step-by-step guide to donate your bottle refund through SkipTheDepot.
SkipTheDepot Fundraising Guide
For more information on setting up a company or group bottle drive, please contact our Events & Engagements Coordinator, Katelyn Lomax, at [email protected]