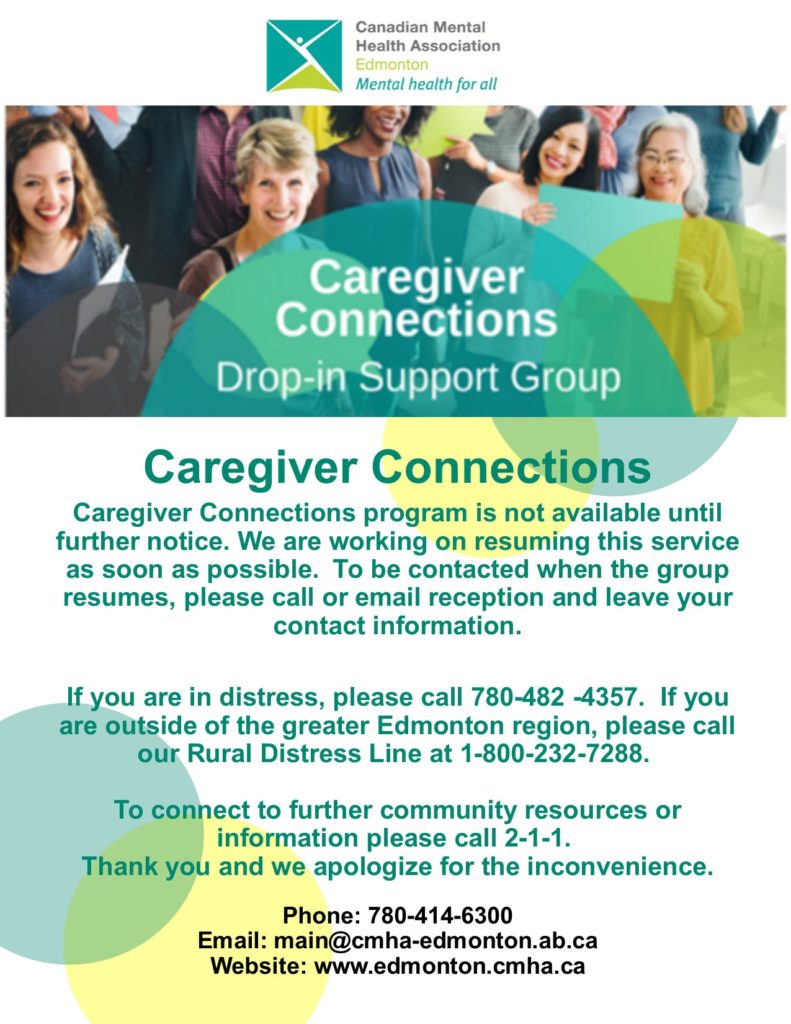 Caregiver Connections offers a free quality peer-to-peer drop-in support group as well as a free and confidential individual support for any adult who is actively involved in the care of someone with a mental health concern, mental illness or addiction. Support is provided by a trained peer who has lived experience caring for someone with mental illness.
Address topics such as: managing stress, preventing burnout, family dynamics, communication skills, promoting recovery, and navigating
supports and services.