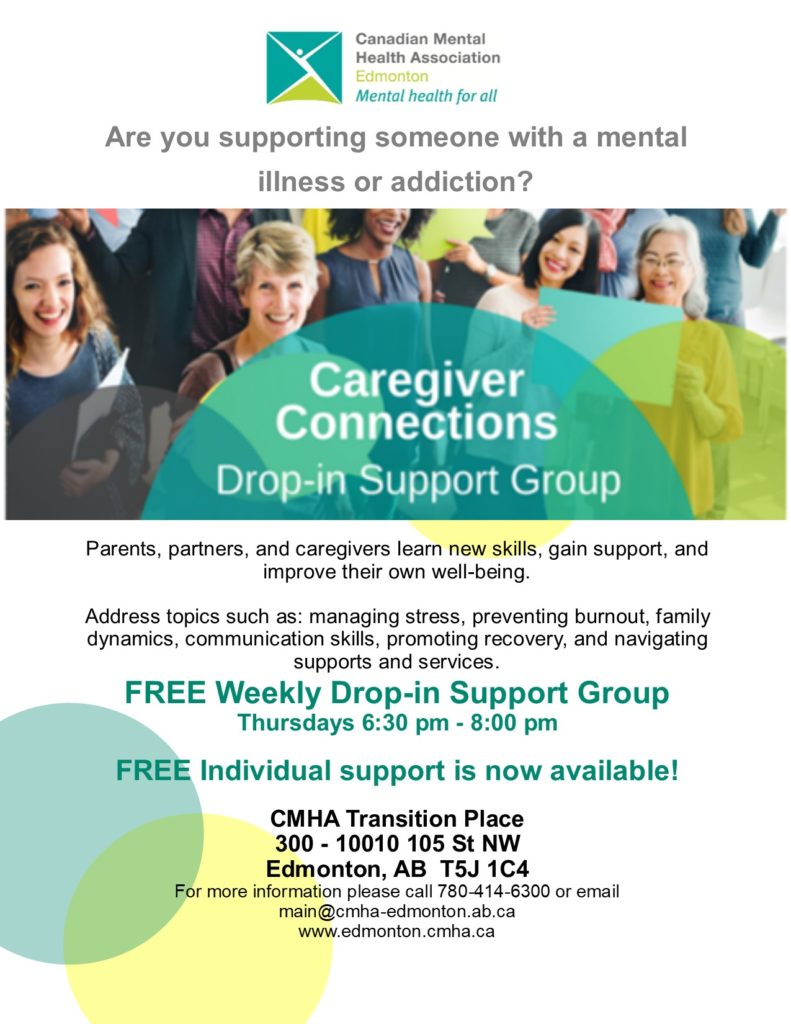 Parents, partners, and caregivers learn new skills, gain support, and improve their own well-being. Address topics such as: managing stress, preventing burnout, family dynamics, communication skills, promoting recovery, and navigating supports and services.
FREE Weekly Drop-in Support Group
Thursdays 6:30 pm – 8:00 pm
FREE Individual support is now available!
For more information please call 780-414-6300 or email