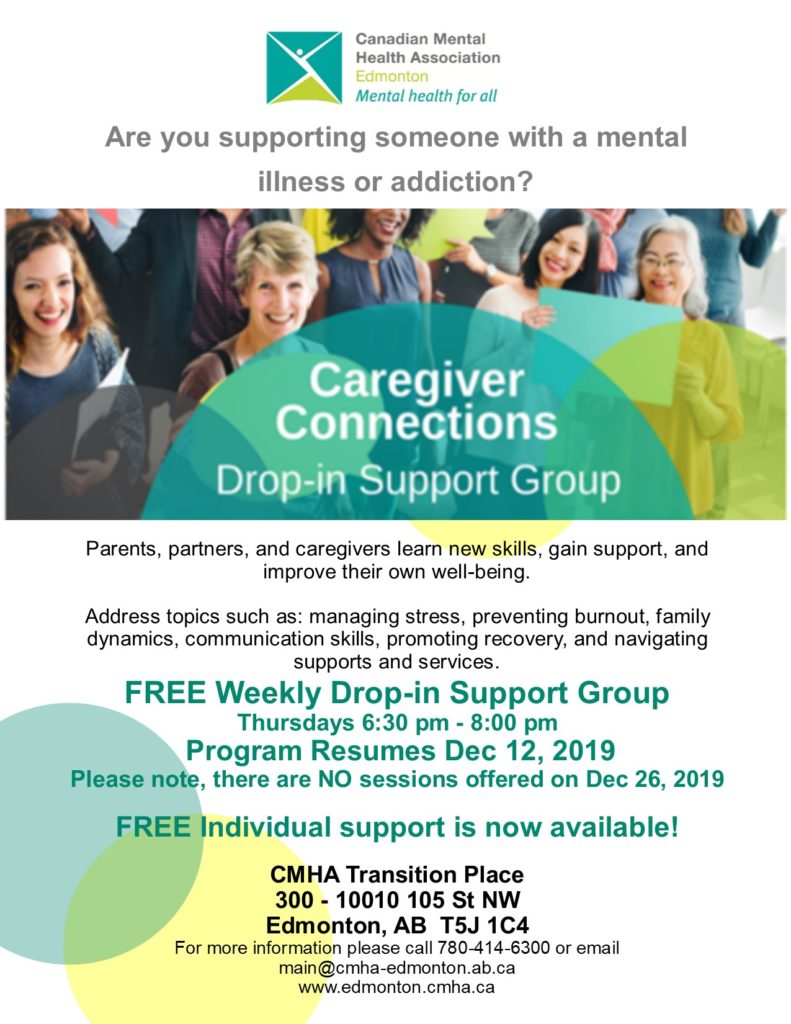 Parents, partners, and caregivers learn new skills, gain support, and improve their own well-being. Address topics such as: managing stress, preventing burnout, family dynamics, communication skills, promoting recovery, and navigating supports and services.
FREE Weekly Drop-in Support Group
Thursdays 6:30 pm – 8:00 pm
Program Resumes Dec 12, 2019
Please note, there are NO sessions offered on Dec 26, 2019 and Jan 2nd. Groups resume again as of Jan 9th 2020.
FREE Individual support is now available!
For more information please call 780-414-6300 or email