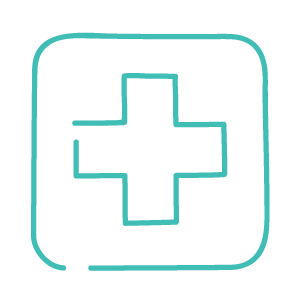 Applied Suicide Intervention Skills Training (ASIST) is a two-day intensive, interactive and practice-dominated course designed to help caregivers recognize and review risk, and intervene to prevent the immediate risk of suicide. It is by far the most widely used, acclaimed and researched suicide intervention training workshop in the world. This workshop is valid for 14 Class 'A' Continuing Competency credits for Social Workers.
2020 Dates:
January 13-14, 2020
February 10-11, 2020
February 24-25, 2020
March 2-3, 2020
March 16-17, 2020
April 6-7, 2020
April 27-28, 2020
May 4-5, 2020
May 25-26, 2020
June 15-16, 2020
June 29-30, 2020
July 13-14, 2020
July 27-28, 2020
August 17-18, 2020
August 24-25, 2020
September 14-15, 2020
September 28-29, 2020
October 5-6, 2020
October 26-27, 2020
November 2-3, 2020
November 16-17, 2020
December 7-8, 2020
December 14-15, 2020
These two-day workshops run from 8:30 am – 4:30 pm in the Training Room on the Third Floor,  10010 105 Street NW, Edmonton. Preregistration is required.
Fee
The fee for this course is $250 per person. Lunch is not provided.
Registration
Preregistration is required: space will not be reserved without payment. To register, please fill out the online registration form below.
---
Alternately, you may download Workshop Registration Form (PDF). You can drop off the completed form or mail it to 300-10010 105 Street NW, Edmonton, AB  T5J 1C4; email it to main@cmha-edmonton.ab.ca; or fax to 780.482.7498.
*NOTE: If you are unable to be present for all hours of the workshop, you will not receive your certification. You cannot re-take the missed time and will be required to re-take the entire workshop, at your expense, in order to receive your certification. There is no on site parking click here for PDF map of available parking.
Cancellation Policy: CMHA-ER reserves the right to cancel workshops if minimum registration numbers are not met or if weather does not permit; in the event that CMHA-ER elects to cancel a workshop, full refunds will be issued.
If a participant cancels their registration, a $50.00 cancellation fee will apply. If a participant cancels their registration fewer than 2 business days prior to the workshop, no refund will be issued.
Transfer Policy: If a participant chooses to transfer workshop dates, a $25.00 transfer fee will apply. No transfers will be accepted 48 hours prior to the workshop. Once you have transferred, you have forfeited your option to cancel your registration at a later date.
Prices may be changed at any time without further notice. We reserve the right to change our workshop prices at any time without further notice.
Prices listed in any other websites may not be correct. We cannot always control when other sites are updated: we reserve the right not to accept a price listed on a site other than our own.
Scent-Reduced Workplace: For the health and consideration of our visitors, program participants, volunteers, and staff, we respectfully ask that when you visit our offices, to please avoid the use of:
Perfumes/colognes
Hand creams/body lotions
Heavily-scented beauty products
Thank you for your cooperation.