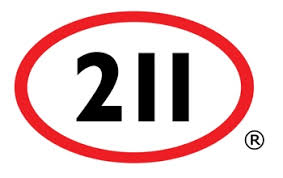 211 is a 24-hour information and referral line that helps people connect to social, health and government services.
211 Alberta – Edmonton and Area is a program that is operated by the Canadian Mental Health Association – Edmonton Region. 211 provides information/referral services and connects people to a full range of essential social, health, and government services in the community.
We can help you find:
basic needs (food, clothing, shelter and financial support)
employment resources
parenting support
counselling/support groups
health care
legal services
and MUCH more…
Citizens living in the Edmonton, Leduc, Spruce Grove, Stony Plain, and Parkland County can reach the Canadian Mental Health Association – Edmonton Region's 211 service by dialing 2-1-1. Outside of those areas people can call 780-482-4636 to reach 211.
Prefer to search for services yourself? Visit www.ab.211.ca for a comprehensive list of services. 
211's Community Resource Department produces a number of convenient directories and resource lists. They can assist helping professionals by providing them with community resource information they need while on the go, making it easier for them to concentrate on what they do best. These directories and resource lists include:
If your organization is listed in our database and you wish to update your record, please see instructions for updating your record here.
If you would like your organization listed in our database of community services, contact the 211 Community Resource Department at 780-392-8722 or database@ab.211.ca to see if you meet the current criteria for inclusion. You may view our Guidelines for Inclusion here.
Accreditation & Certification
Alliance of Information and Referral Systems (AIRS): AIRS is an international organization that provides a professional umbrella for all I&R providers in both public and private organizations. AIRS is the administrator of an accreditation program that measures an organization's ability to meet the AIRS Standards, and a certification program that evaluates the competence of individual I&R practitioners. 211 is the only AIRS accredited Information Centre in Edmonton. This accreditation assesses the ability of an I&R program to demonstrate full compliance with a comprehensive list of operational components, including service quality and effectiveness, community involvement and organizational stability. Achieving this accreditation demonstrates a commitment to meeting the highest standards in the field of I&R. AIRS Accreditation is the primary quality assurance mechanism for gauging I&R excellence. It is endorsed by both national, provincial and state entities across the US and Canada as a benchmark for all I&R providers. All 211 staff are required to complete certification as an Information & Referral Specialist and Crisis Worker. Both of these certifications are measurements of ability in the fields of I&R and crisis work reflecting specific competencies and related performance criteria, which describe the knowledge, skills, attitudes and work-related behaviours needed by these workers to be successful.
American Association of Suicidology (AAS): 211 is a program of the Canadian Mental Health Association – Edmonton Region, the only crisis centre in Edmonton that meets the North American standards for accreditation according to the American Association of Suicidology. AAS is an education and resource organization in the area of suicide prevention and intervention. Similar to the AIRS accreditation, this process assesses the ability of a crisis centre to operate service delivery programs that are performing according to nationally recognized standards.