September 14, 2019
4:00 pm
Add to Calendar (iCal)
Add to Google Calendar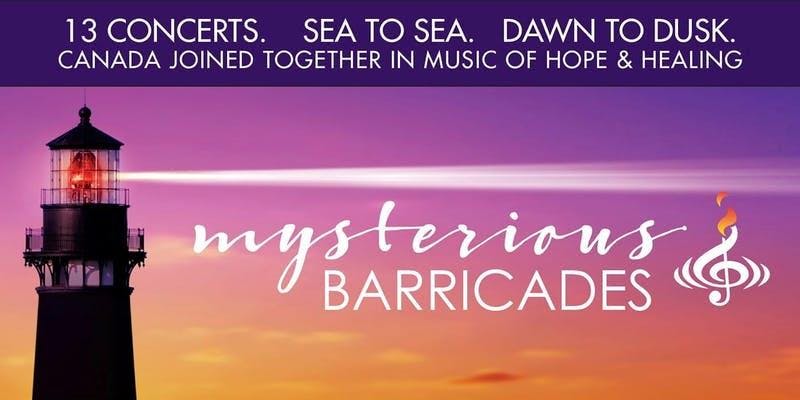 Several years ago, a group of people at the U of A, created a country wide event called Mysterious Barricades https://www.mysteriousbarricades.org/ to commemorate the life of someone lost to suicide and also to spread awareness of suicide on or near World Suicide Prevention Day.
This year Mysterious Barricades will be take place in Edmonton at Convocation Hall, U of A,  on September 14.
Cross-Canada Concert
We would be honoured if you would join us for this free, live concert at 4:30pm on Saturday, September 14. In order to ensure your place at the concert, we encourage you to reserve a ticket.
If you are unable to attend in person, this concert will be livestreamed as part of our coast-to-coast sunrise-to-sunset event on the 14th, 11 ½ hours into our 17-hour video stream. In addition, a recording of the entire cross-Canada concert event will be available on this website until September 21st.