December 12, 2017 to December 31, 2017
12:00 am to 11:30 pm
Add to Calendar (iCal)
Add to Google Calendar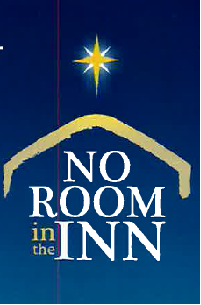 For the last 15 years, Christian churches have participated in an ecumenical justice housing initiative called No Room in the Inn, based on the biblical story of Mary and Joseph being homeless after discovering that there was no room in the inn in Bethlehem the night that Jesus was born. We also think about those in our community who do not have adequate and safe housing.
Each year the No Room in the Inn Committee selects a specific affordable housing project and organizational sponsor to support. This year No Room in the Inn has chosen the Canadian Mental Health Association – Edmonton Region for their 2017 campaign. CMHA is renovating a 15‐unit apartment in Edmonton's Queen Mary neighborhood. Two units have been allocated to Housing First for youth, and the other units in the building are occupied by families, couples and individuals affected by mental illness and living in poverty.
By contributing to the 2017 No Room in the Inn campaign, your gift will help to update and upgrade the facility to meet code and provide a welcoming environment for vulnerable and at-risk individuals, families and youth.Your support is greatly appreciated.
How to Donate
Make a cheque payable to your parish and enter "No Room in the Inn" in the memo line. Drop the cheque in the Sunday collection basket or mail it to your parish. The parish will forward donations.
Or
Make a cheque payable to Canadian Mental Health Association and enter "No Room in the Inn" in the memo line and mail it to:
CMHA
#300, 10010 – 105 Street
Edmonton, AB  T5J 1C4
Please DO NOT make cheques payable to No Room in the Inn.