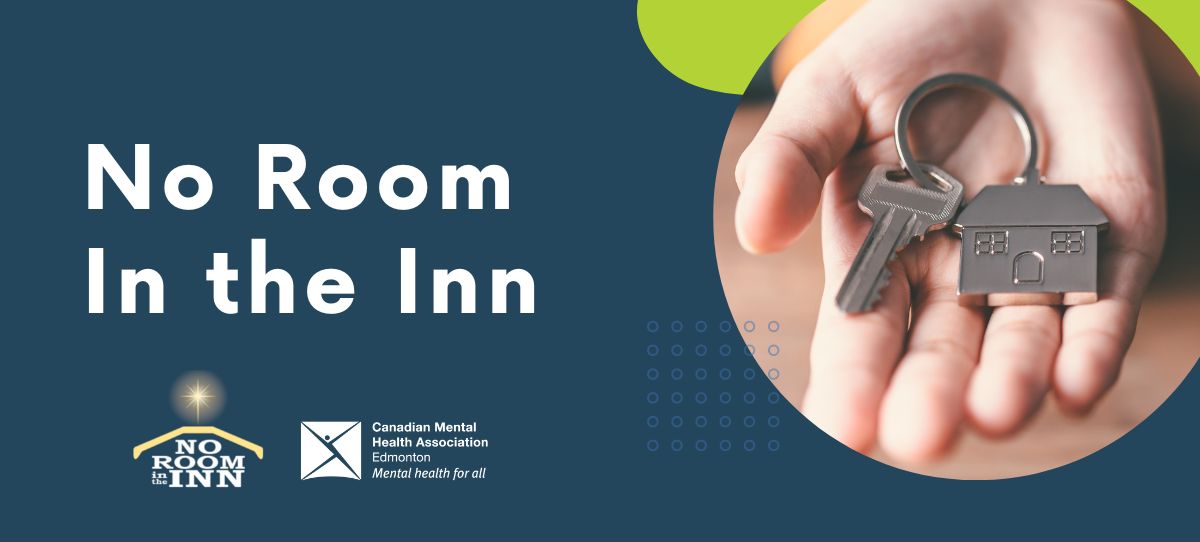 No Room In the Inn
This year No Room in the Inn has chosen the Canadian Mental Health Association – Edmonton Region for its 2022 campaign.
No Room in the Inn is based on the story of Mary and Joseph, forced to take refuge in a stable because there was nowhere else for them to stay. Each Christmas, churches and individuals from a number of denominations join together as part of the No Room in the Inn ministry to provide financial support to a housing provider to the homeless or those at risk in the Edmonton Metro Region. The No Room in the Inn campaign is made possible by the Edmonton and District Council of Churches, which was formed in 1941 as a fellowship of Christian churches living our Jesus' prayer: "that they all may be one … so that the world may believe you have sent me." –John 17:21
For over fifty years, CMHA-ER has strived to provide safe and secure housing for people living with mental illness. Technology has changed during this time including advancements to building entry systems. CMHA-ER currently owns or operates seven housing buildings comprising of 146 units within the Edmonton area that provides housing for 108 individuals and families.
Currently five access control/intercom panels and supporting software/hardware require replacement or upgrades. This project will provide these properties with better access to the buildings, and increase the security to the properties, and ultimately for the tenants. The current panels are vulnerable to damage that can lead to unauthorized access to the buildings. By upgrading the panels, we will improve the quality of service CMHA Edmonton can provide to tenants and their overall safety. All CMHA-ER properties are designated crime-free buildings through the Edmonton Police Service's Crime-Free Multi Housing Program. The proposed upgrades will also improve the ability to connect with the Edmonton Police Service.
The estimated cost to complete the project is $30,000. With your support, we can provide tenants with a greater safety and security in their homes. Any money raised above the cost of this project will support other enhancements to CMHA-ER's housing properties.