Location Map:
November 2, 2019
8:00 am to 3:30 pm
Santa Maria Goretti Centre
11050 90 Street Northwest
Edmonton, AB
T5H 1S5
Canada
Add to Calendar (iCal) Add to Google Calendar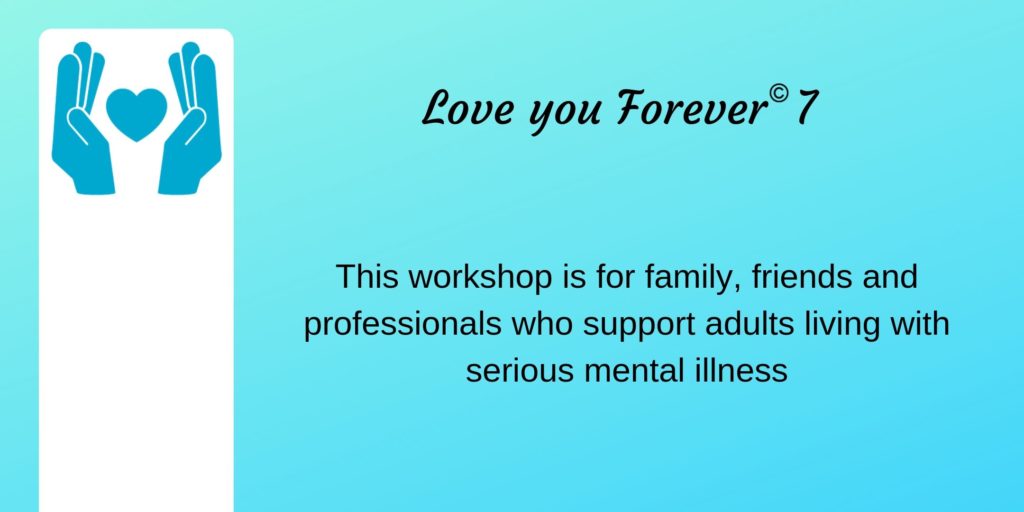 WHO SHOULD COME
This workshop is for family, friends and professionals who support adults living with serious mental illness, including those new to this journey. ( There are 75 spots for family, 25 for professional staff. )
WHAT WILL BE OFFERED
Ask the Experts – small group sessions, where experts will be available to answer your questions on:
Practical supports – How to access housing, income/AISH, find meaningful activity –employment and recreation
Legal Issues and Financial Planning – guardianship/trusteeship, co decision making, powers of attorney, estate planning, information sharing, involuntary hospitalization, consent to treatment, Community Treatment Orders, review panels
Psycho-Social Education, Treatment and Navigation – mental illness and its treatment, how to deal with resistance to treatment, peer support, self-care, finding programs to help our loved ones.
Keynotes – a psychiatrist will speak on "how to talk to the doctor"; those walking the walk will tell their stories.
Fellowship and networking with others who are "walking the walk" During lunch (provided) and breaks you will meet others who share your experience and with experts who can help.
An Information Fair showcasing resources, local agencies and their services.