Location Map:
October 10, 2020 to October 15, 2020
All Day
Londonderry Mall
1-Londonderry Mall NW
Edmonton, Alberta
T5C 3C8
Canada
Add to Calendar (iCal) Add to Google Calendar
ArtFullness by Londonderry Mall
in support of Canadian Mental health Association Edmonton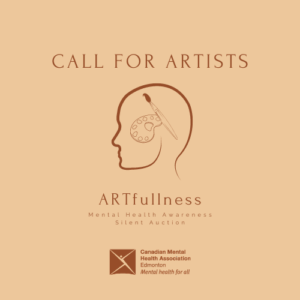 Londonderry Mall is hosting, ArtFullness which aims to provide an outlet for art inspired from or created by people living with mental illness in their journeys during COVID-19.  October 10th marks World Mental Health Day. A day to listen, educate and understand mental health and to give those who live with mental illnesses a chance to speak to their story or find inspiration in others.
First ARTFullness Auction event: October 10th to 22nd, 2020
Find out more information at Londonderry's website: https://www.londonderrymall.com/events/londonderry-artfullness-mental-health-awareness-silent-auction
Questions or concerns, please feel free to contact us, and we'll be happy to help!
Vanessa Julio Assistant Property Manager | Marketing Manager
vanessa.julio@cushwake.com