We offer weekly drop-in support groups, pre-registered psychoeducational groups and a monthly support group for family and friends of people with hoarding disorder.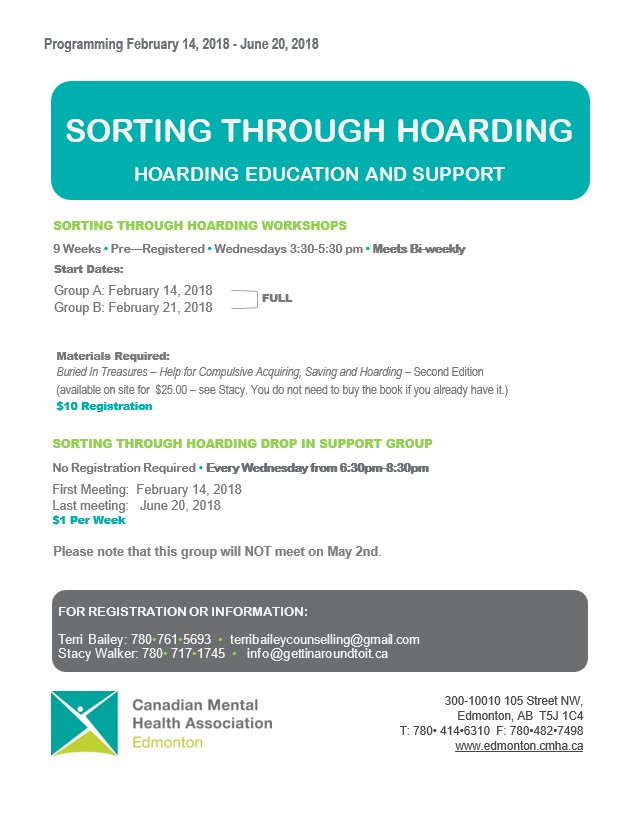 Sorting Through Hoarding Drop-in Support Group
A non-judgmental support group designed to encourage participants to be inspired and accountable in dealing with their specific hoarding issues. The drop-in group meets from 6:30-8:30 PM every Wednesday from February 14, 2018 through June 20, 2018. There is a fee of $1 per meeting.
*Please note: the group will NOT be meeting on May 2nd 2018
For more information or registration for any of these programs, call:
Terri Bailey (780-761-5693) or Stacy Walker (780-717-1745).