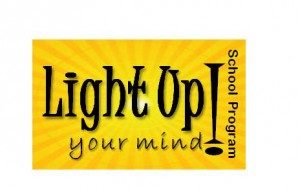 Free presentations for classrooms and youth groups on stress, mental illness and recovery, stigma, and suicide for youth ages 12 and up.
Time: 45 minutes each
Fee: FREE for schools and youth groups in the Edmonton Capital Region
Student Presentation Topics
Stick 2 Life
Increases students' awareness of suicide, teaches how to recognize signs of suicidal thinking in others, and shares strategies for seeking help.
Mess with Stress!
Explores what stress is and what we can do about it. Students learn 5 new skills to help manage stress including local resources.
Mental Illness and the Recovery Journey (Parts 1 and 2)
Gives the signs and symptoms of common mental illnesses, insight into the recovery journey and informs of resources to help.
Stamp Out Stigma
Challenges students to confront stigmatizing beliefs, teaches how stigma affects youth with mental illness, and inspires stigma reduction.
NEW: Teacher Training
Understanding Self-Injury
An introduction to understanding self-injury in your students and what you as a school and as an individual can do to help.
Mental Illness and Stigma
An introduction to the stigma associated with mental health and mental illness. Join the discussion and come up with ways to combat stigma in your school.
Mental Illness Classroom Accomodations
An introduction to classroom accommodations for depression, anxiety disorders, posttraumatic stress disorder and eating disorders. Information on resources for other mental illnesses will be referenced.
If you are interested in a classroom presentation or teacher training,
please fill out the request form and email it to: education@cmha-edmonton.ab.ca
For questions or to learn more, contact 780-414-6333